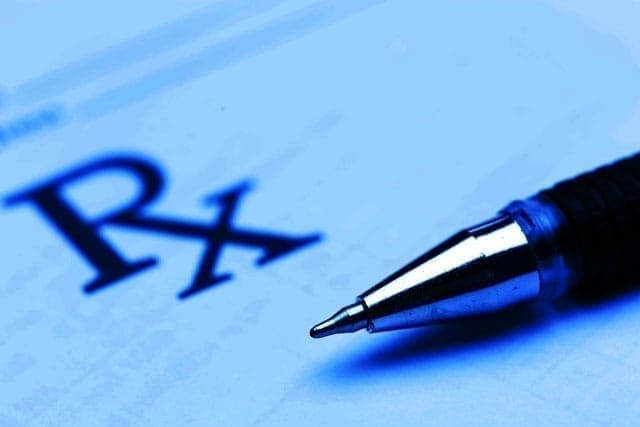 Doctors' Notes
Real stories by real family physicians
I see patients everyday who have cold symptoms. Here's how I decide when it's more serious.
The common cold is an infection of the respiratory (breathing) tract. This includes your throat, nasal passages, and lungs. More than 200 different viruses can cause a cold. Rhinovirus is the most common cause.
As a family doctor, I see patients every day who have cold symptoms, especially in the fall and winter months. Usually, cold symptoms develop slowly and can include:
Fever up to 102°F
Runny or stuffy nose (often with green- or yellow-colored discharge)
Sore throat
Cough
Sneezing
Fatigue
Muscle aches
Headache
Watery eyes
In most cases, you don't need to see your doctor when you have a common cold. But you should call your family doctor if your cold symptoms last for more than 10 days or get worse instead of better.
Recently, my patient Rachel (not her real name) came in for an office visit. She's a 31-year-old woman who is generally healthy. I have been her family doctor for the past five years. She doesn't usually call or come into the office for ordinary illnesses, like a common cold. But she decided to make an appointment because she had cold symptoms that hadn't gone away after two weeks of over-the-counter (OTC) treatments.
She described the following symptoms:
Low-grade fever (under 102°F)
Stuffy nose
Headache across her forehead that felt worse when she was lying down
Blocked sinuses
She said she had no body aches and only had a mild cough.
Rachel told me that she felt better a few days after she first got sick. Then, on day 10 of her illness, her symptoms got worse again. I realized that she was describing something called "double sickening." This just means that she felt better at first, but then she felt sicker after a short break from her symptoms. Double sickening is a very common sign of sinusitis.
Sinusitis is a condition in which the lining of your sinuses becomes inflamed (red and swollen). Adults have eight sinuses in the face and forehead, with four on each side. When sinusitis is caused by bacteria or a virus, it's called a sinus infection. Sinus infections are less common than colds. They usually last longer. They're also more likely to cause nasal congestion and headaches that don't go away.
There are several treatment options for sinusitis. I often recommend a saline nasal spray to clean out my patient's nasal passages. I also recommend an OTC or prescription decongestant to treat swelling. These medicines usually work well for sinusitis. However, some people don't feel better after using them. For these patients, an antibiotic may be necessary to kill bacteria that have grown in their infected sinuses.
I told Rachel that she had a sinus infection, so it was a good thing she had called my office. Because she had already tried OTC medicines for two weeks, I decided it was time for an antibiotic. Infection takes longer to clear from your sinuses than from many other parts of the body, so I prescribed a 14-day course of antibiotics. I also prescribed a decongestant. I suggested that Rachel try deep breathing of warm steam to help clear her nasal passages.
Rachel felt much better after three days of taking the medicines I prescribed, breathing warm steam, and getting plenty of rest. If she had not improved, I would have ordered a computed tomography (CT) scan of her nasal passages and throat. Fortunately, this wasn't necessary. By the time Rachel finished her full course of antibiotics, all of her symptoms were gone.
Quick Tip
Easy ways to prevent the common cold virus from spreading include the following:
Wash your hands frequently with soap and warm water for 20-30 seconds to remove germs from your palms and fingers.
If soap and water aren't available, use hand sanitizer gel, especially in public places like gas stations, supermarkets, and shopping malls.
Sneeze and cough into your elbow if you don't have a tissue handy.
Related Articles:

Copyright © American Academy of Family Physicians
This information provides a general overview and may not apply to everyone. Talk to your family doctor to find out if this information applies to you and to get more information on this subject.