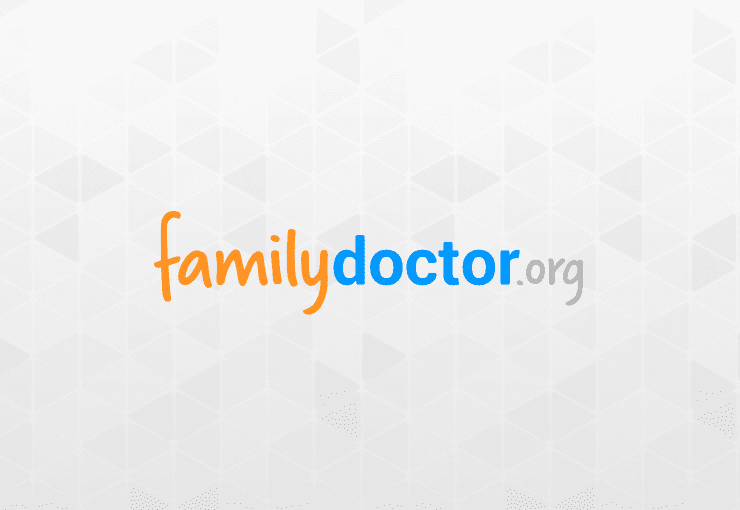 What is the Affordable Care Act?
The Affordable Care Act (ACA) is a law that helps patients in many ways. Some of the benefits include:
Free preventive health care appointments
Health insurance coverage for you and/or your children, even if you have pre-existing conditions
Coverage for people 26 years of age or younger, even for those who do not live with parents and are not students
Maintenance of health insurance coverage, even if you get sick or become seriously ill
No lifetime financial limits on benefits. This means that your health insurance plan is required to offer you the same benefits, even if you have a long or expensive illness.
Creation of Health Insurance Marketplaces.
What is a Health Insurance Marketplace?
Health Insurance Marketplaces can help you find the best health insurance plan for your needs and budget. All plans in Marketplaces offer comprehensive (complete) coverage, and allow you to compare available options, prices, and plans by filling out just one application. After you apply, you will learn whether you qualify for free or low-cost health care, such as Medicaid or the Children's Health Insurance Program.
All health insurance plans in the Marketplaces are offered by private companies. Your state has the choice to host a Marketplace or to allow the United States Department of Health and Human Services to host it. A one-page guide to the Health Insurance Marketplace.
What are the different types of plans being offered?
All plans offered are required to include at least 10 "essential health benefits." These benefits include:
Emergency services
Hospitalization
Lab work coverage
Maternity and newborn care
Mental health care
Outpatient services (health care you receive without being admitted to the hospital)
Pediatric services
Prescription drug coverage
Preventive health services
Rehabilitative services (services that help you regain physical and occupational skills after you have been injured or sick)
These are the basic services that all plans are required to offer you. However, you can also choose a plan that offers additional services. Plans are available in four different categories based on how much you want to pay for your monthly premium. These levels are Bronze, Silver, Gold, and Platinum. The Platinum plan has the highest monthly premium, and the Bronze plan has the lowest monthly premium. Remember to keep in mind that the higher the monthly premium you pay, the lower your out-of-pocket costs will be for things like office visits or other medical services.
What if I have a pre-existing condition?
You cannot be denied health insurance coverage if you have a pre-existing health condition. A health insurance company also cannot charge you more or refuse to pay for treatments related to a pre-existing condition. Also, women do not have to pay higher costs than men for the same health insurance plan.
What if I can't afford health insurance?
You may qualify for lower monthly premiums or lower out-of-pocket costs based on your income and your family size. If you qualify for lower premiums or out-of-pocket costs, those lower prices will be reflected when you review your insurance plan options. The application process will determine whether you qualify for lower costs or for free or low-cost care, such as Medicaid or the Children's Health Insurance Program.
How do I get enrolled?
Check the Quick Guide to the Health Insurance Marketplace for upcoming enrollment dates and deadlines.
To enroll, go to the Marketplace application web page, create a personal account, fill out the application form, and you will be presented with various plans that meet your needs.
What if I already have health insurance? Can I still use a Marketplace?
If you have health insurance through your employer, you can choose to keep your insurance or shop for a different plan in your state Marketplace. However, it is important to remember that your employer most likely pays part of your health insurance premiums, and if you decide to cancel your job-based health insurance, your employer is not required to help pay your premiums for a new plan that you pick through the Marketplaces.
What if I don't get health insurance?
If you don't have health insurance, and you choose not to select a plan through the Marketplaces, you will be responsible for all your medical costs, including office visits, immunizations, prescription medicines, and major medical services such as surgery and hospitalization.
Also, as of April 1, 2014, you will have to pay a fee for not having health insurance, and you will not be able to enroll for health insurance until the next annual enrollment period, unless you have a qualifying life event. Examples of qualifying events include moving to another state, getting married or divorced, having a baby, or changing income levels.
Where can I get more information about Health Insurance Marketplaces?
The following resources can help you learn more about the Marketplaces and your health insurance options.
Important Dates for Health Insurance Marketplaces
Keep the following dates in mind:
November 15, 2014. Open Enrollment begins. Apply for, keep, or change your coverage.
December 15, 2014. Enroll by the 15th if you want new coverage that begins on January 1, 2015. If your plan is changing or you want to change plans, enroll by the 15th to avoid a lapse in coverage.
December 31, 2014. Coverage ends for 2014 plans. Coverage for 2015 plans can start as soon as January 1st.
February 15, 2015. This is the last day you can apply for 2015 coverage before the end of Open Enrollment.
Citations
Healthcare.gov. Accessed 07/15/13
Enroll America. Accessed 07/15/13
Get Covered America. Accessed 07/15/13

Copyright © American Academy of Family Physicians
This information provides a general overview and may not apply to everyone. Talk to your family doctor to find out if this information applies to you and to get more information on this subject.