Telemedicine is a way for patients to receive access to medical care without leaving their home or work. A doctor and a patient are in two separate locations but can communicate directly using technology. Typically, this involves videoconferencing or telephone.
As long as standards of care are followed, the American Academy of Family Physicians (AAFP) supports the use of telehealth and telemedicine to improve health. Telehealth is different from telemedicine. Telehealth includes non-clinical health services that may involve nurses, social workers, pharmacists, etc. Telemedicine is care provided by your doctor.
Telemedicine is beneficial for patients who can't easily get to a doctor's office, who may be short on time, or who may be at higher risk of serious illness if exposed to others who are sick.
Path to improved wellness
Telemedicine began as a way to serve rural populations with limited access to doctors. It is gaining popularity everywhere because of the advantages it offers. These include:
Doing more with less. Doctors are expanding their ability to reach patients beyond their "brick and mortar" office.
Convenience. You don't have to travel to an office every time you need care. You can see the doctor from your home, your car, or your workplace. It's simple to connect with your doctor using a computer or smart phone.
Access to quality care. If you live in a remote area, there may be a limited number of doctors you can see. With virtual care, you get access to more doctors and specialists.
Better management of chronic disease. It may be easier for you to keep your appointments because of the convenience telemedicine offers.
Avoiding wait time and crowded waiting rooms. Telemedicine allows you to have an appointment for urgent illnesses from home. You're not stuck sitting in a room with other sick people waiting to be seen. You may still need to be seen in person, depending on your illness or injury, and a telemedicine visit will help you and your doctor decide if you need additional care.
Most insurance providers, including Medicaid, allow for the use of telemedicine. You must see a doctor or specialist that has a valid medical license in your state. Find out if your insurance will cover a telemedicine visit and if you'll have any out-of-pocket costs.
When can telemedicine help me?
Telemedicine can help with a variety of illnesses, symptoms, or even learning more about your overall health. You may be able to speak to your doctor virtually about:
Allergies
Arthritis
Asthma, respiratory and sinus infections
Bladder infections and UTIs
Bronchitis
Colds and flu
Diarrhea or constipation
Education about your health
Fever
Infections
Insect bites
Joint aches and pain
Managing chronic health conditions such as diabetes, rheumatoid arthritis, depression, and coronary heart disease
Managing medications
Medical questions
Pink eye
Rashes, infections, or inflammation
Small wounds and cuts
Sore throats
Sports injuries or other physical injuries
Sprained or strained muscles
Support for making medical decisions
Test results
Vomiting, heartburn, and nausea
Talking about your care plan
Your family doctor may treat additional conditions by telemedicine. Talk with your family doctor to see if its an option for you.
Telemedicine offers access to care in situations where it may otherwise be difficult to see a doctor. Some examples include:
You are on a vacation or work trip. (Your physician needs to have a license in the state you are in during travel.)
You need an appointment outside regular office hours.
You have no one to care for your young children at home.
It's difficult for you to find transportation to and from the doctor's office.
Your condition or illness makes it difficult to make the trip.
You need a prescription refill immediately.
You can't take time off work.
You don't want to risk exposure to any germs in a physical doctor's office.
You're caring for an elderly loved one who is frail or has dementia making it hard to bring them to an office.
How do I make a telemedicine appointment with my doctor?
You should be able to make an appointment by calling your doctor's office and asking for a telemedicine appointment. You also may be able to make an appointment online through your doctor's website or patient portal. Once you schedule your appointment, the office will send instructions for how to connect with your doctor online. You may need to download a video conferencing application before your appointment. The instructions from your doctor's office will direct you.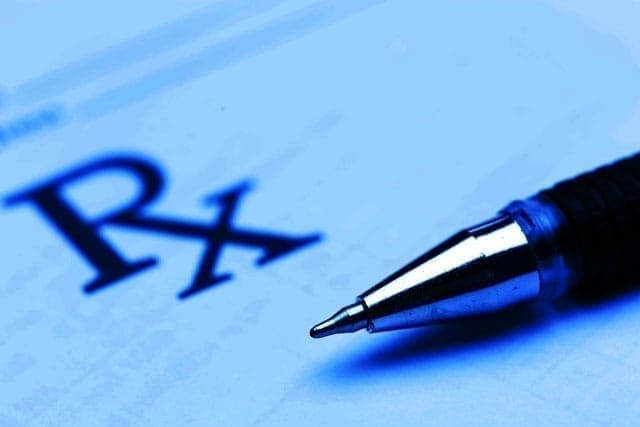 Telemedicine lets you access medical care without leaving home. But it isn't the right choice for every visit with your doctor. Read More
Things to consider
While there are many positives to telemedicine, it isn't a one-size-fits-all solution. There are times when it may still be preferable to go to your doctor's physical office. Not all exams can be done remotely, and you may need to go to an office for lab work or other test prior to your telemedicine visit.
And sometimes, technology does have drawbacks. You'll need a reliable high-speed internet connection for video visits. Your doctor may not be able to clearly see some physical signs, such as skin conditions, using a standard computer or phone camera. Additionally, your doctor can't listen to your heart, lungs, or pinpoint your exact area of tenderness, which will help them diagnose you. In these instances, it may be better to go see your doctor in person. Medical emergencies and difficult cases will also likely require an in-person visit.
Questions to ask your doctor (or your doctor's office)
Does your office offer telemedicine?
How quickly can I make a virtual appointment?
How long should I expect my appointment to last?
Will my insurance pay for it?
Will there be any sort of copay?
For my complaint, would it be more helpful to see the doctor in person?
This article is supported in part by a grant from Takeda Pharmaceuticals U.S.A. lnc.

Copyright © American Academy of Family Physicians
This information provides a general overview and may not apply to everyone. Talk to your family doctor to find out if this information applies to you and to get more information on this subject.