Telemedicine is a way for patients to receive access to medical care without leaving their homes. A doctor and a patient are in two completely separate locations but can consult using technology. Typically, this involves videoconferencing.
As long as appropriate standards of care are followed, AAFP supports the use of telehealth and telemedicine to improve health. (Telehealth is different from telemedicine. Telehealth includes non-clinical health services that may involve nurses, social workers, pharmacists, etc.)
The COVID-19 pandemic that began in early 2020 has made telemedicine more important than ever before. In a time where leaving the house risks exposure to a potentially dangerous virus, patients can still see their doctors from the safety of their own homes. One health system in Kansas saw its telemedicine patients increase from 1,000 in 2019 to 80,000 from January to April in 2020.
Telemedicine is also beneficial for patients who can't easily get to a doctor's office or who may be short on time.
Path to improved wellness
Telemedicine began as a way to serve rural populations with limited access to doctors. It is gaining popularity everywhere because of the advantages it offers. These include:
Doing more with less. Doctors are passing on the expense of a standard "brick and mortar" office.
Convenience. Patients don't have to travel to an office. They can see the doctor from their home, their car, or their workplace. If you have a computer or a smart phone, your doctor is just a click away.
Access to quality care. If you live in a remote area, your choices of doctors may be limited. This opens the door to more doctors and more specialists.
Better management of chronic disease. Patients are more likely to keep their appointments when it's convenient. This means they are more likely to manage their chronic conditions, such as high blood pressure and diabetes.
Most insurance providers, including Medicaid, allow for the use of telemedicine. You must see a doctor or specialist that has a valid medical license in your state. Telemedicine can be used for diagnostic tests, progress monitoring, and with specialists outside the patient's area.
When can telemedicine help me?
If you have any of the following illnesses or symptoms, you may be able to speak to doctor virtually:
Allergies.
Arthritis.
Asthma, respiratory and sinus infections.
Bronchitis.
Colds and flu.
Diarrhea or constipation.
Infections.
Insect bites.
Pharyngitis.
Pink eye.
Rashes.
Skin rashes, infections or inflammation.
Sore throats.
Sprained or strained bones.
Bladder infections and UTIs.
Sports injuries.
Other physical injuries.
Vomiting, heartburn, and nausea.
Joint aches and pain.
Headaches.
Small wounds and cuts.
Fever.
You can see a family doctor using telemedicine for most of the above symptoms. Your family doctor may treat additional conditions by telemedicine. Talk with your family doctor to see if you can be seen by telemedicine. Telemedicine can also be used in these medical specialties:
psychiatry
dermatology
ophthalmology
oncology
obstetrics
physical rehabilitation
Telemedicine allows patients to receive access to care when they otherwise wouldn't have been able to. This applies if:
You are on a vacation or work trip. (Your physician needs to have a license in the state you are in during travel.)
You need an appointment outside regular office hours.
You have no one to care for your young children at home.
You need a prescription refill immediately.
You can't take time off work.
It's financially difficult to travel to your doctor's office.
You don't want to risk exposure to any germs in a physical doctor's office.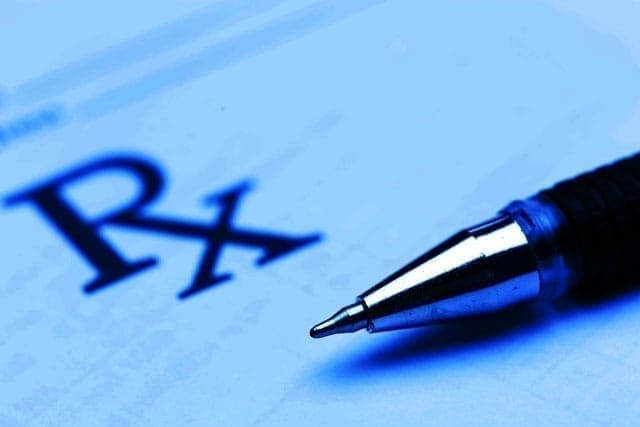 Telemedicine lets you access medical care without leaving home. But it isn't the right choice for every visit with your doctor. Read More
Things to consider
While there are many positives to telemedicine, it isn't a one-size-fits-all solution. There are times when it may still be preferable to go to your doctor's physical office. Not all exams may be performed digitally. And sometimes, technology does have drawbacks. Your doctor may not be able to clearly see some physical signs, such as skin conditions, using a standard computer or phone camera. In these instances, it may be better to go see your doctor in person.
Questions to ask your doctor
Does your office offer telemedicine?
How quickly can I make a virtual appointment?
How long should I expect my appointment to last?
Will my insurance pay for it?
Will there be any sort of copay?
Are patients at increased risk of medical error with telemedicine?

Copyright © American Academy of Family Physicians
This information provides a general overview and may not apply to everyone. Talk to your family doctor to find out if this information applies to you and to get more information on this subject.