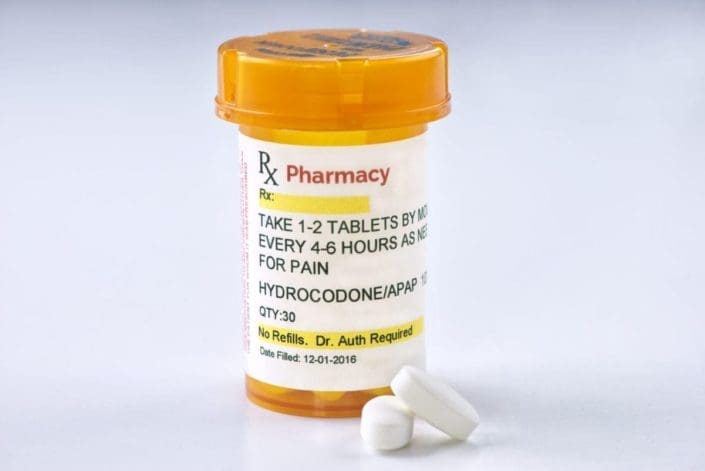 What are opioids?
Opioids are a type of medicine often used to help relieve pain. They work by lowering the number of pain signals your body sends to your brain. They also change how your brain responds to pain. Doctors most often prescribe opioids to relieve pain from:
toothaches and dental procedures
injuries
surgeries
chronic conditions such as cancer
Some prescription cough medicines also contain opioids.
Opioids usually are safe when you use them correctly. But people who do not follow their doctor's instructions and those who misuse opioids can become addicted. Misusing opioids means that you don't follow your doctor's instructions for how to take the medicine. It can also mean that you take the drug illegally.
What is addiction?
Addiction is a disease that affects your brain and your behavior. At first, you have control over your choice to start using drugs. If you misuse a drug, its pleasurable effect eventually makes you want to keep using it. Over time, your brain actually changes in certain ways so that you develop a powerful urge to use the drug.
Opioid drugs include:
opium
codeine
fentanyl
heroin
hydrocodone
hydromorphone
methadone
morphine
oxycodone
oxymorphone
paregoric
sufentanil
tramadol
Symptoms of opioid addiction
The first step toward recovery is recognizing that you have a problem with opioids. The signs and symptoms of substance abuse can be physical, behavioral, and psychological. One clear sign of addiction is not being able to stop using the substance. It is also not being able to stop yourself from using more than the recommended amount.
Other signs and symptoms of opioid abuse include:
poor coordination
drowsiness
shallow or slow breathing rate
nausea, vomiting
physical agitation
poor decision making
abandoning responsibilities
slurred speech
sleeping more or less than normal
mood swings
euphoria (feeling high)
irritability
lowered motivation
anxiety attacks
Symptoms of opioid overdose
An overdose of opioids requires immediate emergency medical treatment. If you suspect someone has overdosed on opioids, call 9-1-1 immediately. In some states, a prescription nasal spray called naloxone (Narcan) is available to keep on hand in case of an opioid overdose. Talk to your doctor to see if you might need this medicine.
Symptoms of an overdose include:
unresponsive (can't wake)
slow, erratic (irregular) breathing, or no breathing at all
slow, erratic pulse, or no pulse
vomiting
loss of consciousness (passing out)
constricted (small) pupils
What causes opioid addiction?
Opioid drugs alter your brain by creating artificial endorphins. Besides blocking pain, these endorphins make you feel good. Too much opioid use can cause your brain to rely on these artificial endorphins. Once your brain does this, it can even stop producing its own endorphins. The longer you use opioids, the more likely this is to happen. You also will need more opioids over time because of drug tolerance.
What is drug tolerance?
Drug tolerance is when your body, over time, gets used to the effects of a drug. As this happens, you may need to take a higher dose of the drug to get the same effect. When you take opioids over time, you need a higher does to get the same pain relief.
If you stop using an opioid for a period of time, your tolerance will begin to fade. If you need to begin taking it again, you most likely will not need your former higher dose. That can be too much for the body to take. If you stop taking a medication, and then resume, talk to your doctor about dosage.
What is drug dependence?
Drug dependence is when the way your body works changes because you have taken a drug for a long time. These changes cause you to have withdrawal symptoms when you stop using the drug. Withdrawal symptoms can be mild or severe, and may include:
sweating
nausea or vomiting
chills
diarrhea
shaking
pain
depression
fatigue
If you have been taking a prescription opioid for a long time, work with your doctor. Your doctor can help you avoid withdrawal symptoms by gradually lowering your dose over time until you no longer need the medicine.
What is the difference between drug tolerance, dependence, and addiction?
Drug tolerance and dependence are a normal part of taking any opioid drug for a long time. You can be tolerant to, or dependent on, a drug and not yet be addicted to it.
Addiction, however, is not normal. It is a disease. You are addicted to a drug when it seems that neither your body nor your mind can function without the drug. Addiction causes you to obsessively seek out the drug, even when the drug use causes behavior, health, or relationship problems.
How do I know if I'm addicted?
You might be addicted if you crave the drug or if you feel like you can't control the urge to take the drug. You may also be addicted if you keep using the drug without your doctor's consent, even if the drug is causing trouble for you. The trouble may be with your health, with money, with work or school, with the law, or with your relationships with family or friends. Your friends and family may be aware of your addiction problem before you are. They notice the changes in your behavior.
How is opioid addiction diagnosed?
Your doctor or a medical health professional can diagnose opioid addiction. Diagnosis will include a medical assessment. It also often includes testing for mental health disorders.
Can opioid addiction be prevented or avoided?
Many people are able to use opioids safely without becoming addicted to them. But their potential for addiction is high. This is especially true if you use them for long-term pain management.
In general, you are more likely to avoid addiction if you can use opioid drugs no longer than a week. Research shows that using them for more than a month can make you dependent on them.
Opioid addiction treatment
Treatment for opioid addiction is different for each person. The main goal of treatment is to help you stop using the drug. Treatment also can help you avoid using it again in the future.
When you stop using opioids, your body will react. You will have a number of symptoms that may include nausea and vomiting, abdominal pain, and anxiety. This reaction is called withdrawal.
Your doctor can prescribe certain medicines to help relieve your withdrawal symptoms when you stop using opioids. They also will help control your cravings. These medicines include methadone (often used to treat heroin addiction), buprenorphine, and naltrexone.
Methadone and buprenorphine help reduce withdrawal symptoms by targeting the same centers in the brain that opioids target. Only they do not make you feel high. They help restore balance to your brain and allow it to heal. According to National Institutes of Health (NIH), you may safely take the medicines long term, even for a lifetime. You should not quit them without first telling your doctor.
Naltrexone is another medicine your doctor may prescribe. This medicine doesn't help you stop taking opioids. It is for helping prevent you from relapsing. Relapsing means to start taking opioids again.  This medicine is different from methadone and buprenorphine because it does not help with cravings or withdrawal. Instead, according to NIH, it prevents you from feeling the high you would normally feel when you take opioids.
Medicine can help with your physical addition to opioids. But you may also need help with your mental or emotional addition to opioids. Behavioral treatments can help you learn how to manage depression. These treatments also help you avoid opioids, deal with cravings, and heal damaged relationships. Some behavioral treatments include individual counseling, group or family counseling, and cognitive therapy. Ask your doctor for a recommendation.
Living with opioid addiction
If you think you are addicted to opioids, know that there is help for you. The first step in breaking addiction is realizing that you control your own behavior.
The following steps will help you fight your addiction:
Commit to quitting. Take control of your behavior and commit to fighting your addictions.
Get help from your doctor. He or she can be your biggest ally, even if you're trying to quit a drug he or she prescribed. Your doctor may be able to prescribe medicine that will help ease your cravings for the addictive drug. Talking with your doctor or a counselor about your problems and your drug use can be helpful, too.
Get support. Certain organizations are dedicated to helping people who have addictions. They want you to succeed and will give you the tools and support you need to quit and move on with your life. Ask your family and friends for support, too.
Questions to ask your doctor
How can I prevent getting addicted to opioids?
Is the medicine I'm taking addictive?
How do I know if I'm addicted to an opioid?
What should I do if I think I'm addicted to an opioid?
How do I know if a friend of family member is addicted to an opioid?

Copyright © American Academy of Family Physicians
This information provides a general overview and may not apply to everyone. Talk to your family doctor to find out if this information applies to you and to get more information on this subject.